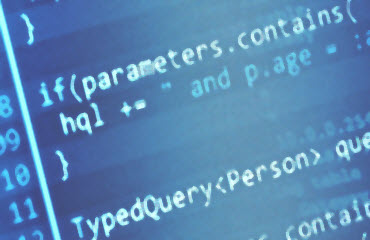 SOFTWARE DEVELOPMENT
There are many ways of engaging with an outsource partner for the first time. A common entry point is to undertake a "taster" project which is often done at a fixed price. Based on the success of this trial the relationship may develop and a committed team may be set up. Companies more experienced with working with an outsource model may start immediately with a committed team. This document discusses some of the elements that need to be considered when setting up such a team. On the client side there is an emotional aspect involved in making a committed team work successfully in that that the client needs to consider the team as if it were made up of its own employees. It is important to select the initial team members (allowing the team managers to progress to doing this), and to communicate regularly with them. Visiting the team at least twice a year is also recommended. Clients often retain their own in-house development teams to work alongside external committed teams. The need for this co-located presence is determined by many factors, including the way in which the committed team works with a client"s on-site team. The most likely time that an on-site presence may be required is at project initiation and to support User Acceptance Testing.
Roles within a Committed Team
A likely committed team structure is discussed here, although the precise roles and organisational structure would be refined during the early stages of an engagement. The following outlines the roles which are usually required when supplying a committed team within an extended enterprise model. RawafedTech can supply some committed teams with Business Analysts and Technical Architects, in addition to the more standard software engineers, testers and project managers.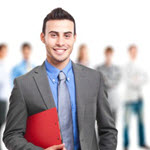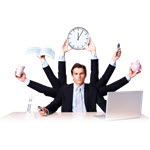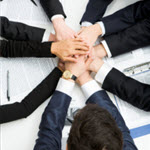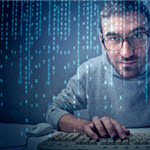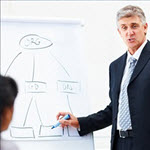 Requirements Authority
Function is principally the responsibility of the Client, Produces System Requirement Specifications and Use Cases (or equivalent), In some of RawafedTech"s committed client teams business analysts are provided, who work with the client"s business analysts. In this arrangement initial client contact is driven through the client"s business analysts.